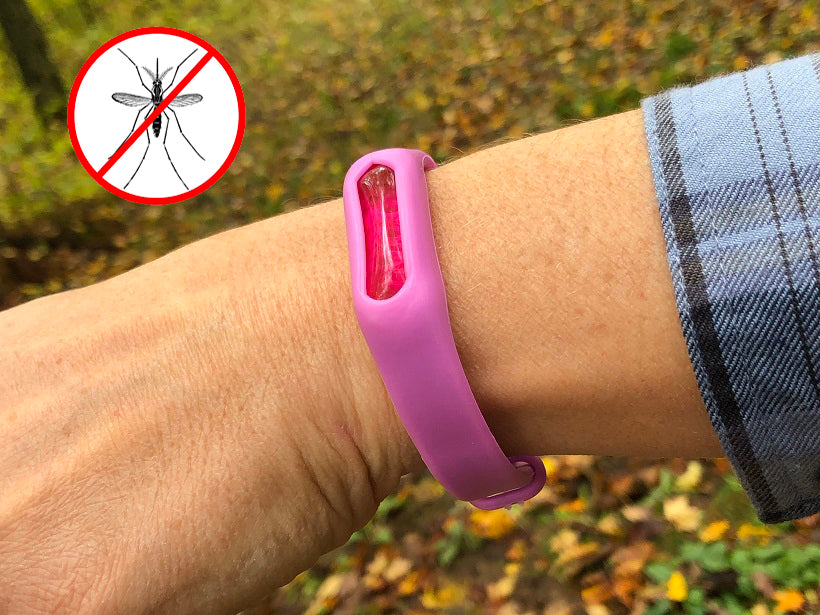 Bug Repellent Bracelets (12 Bands)
You Save: 40%
Get long-lasting protection from mosquitoes and ticks with our waterproof, chemical-free Bug Repellent Bracelets. To maximize benefits, use while active (hiking, walking, etc)
Why We Love It:
For long-lasting mosquito and tick defense on the go, just slip on one of our Bug Repellent Bracelets! These waterproof wearables contain an effective combination of essential oils. Each pack comes with 12 brightly colored, adjustable bands and 12 capsule refills, offering a total of over 8,400 hours of protection! Lightweight and easy to transport, our bands free up more space in your camping packs for the things that really matter. (Like extra marshmallows! Or flashlights.)
12 brightly colored mosquito repellent bracelets
12 capsule refills, each offering 700+ hours of insect protection
All-natural defense via an effective combination of lemongrass, lavender, eucalyptus, peppermint, silvery wormwood and chamomile oils
Lightweight and portable
Chemical-free
Waterproof
Adjustable to fit most wrist sizes
Perfect for camping, hiking and other outdoor sports
Getting the Most out of Your Bug Repellent Bracelets:
The Best Bee Brothers' mosquito repellent bracelets are ready for action right out of the package! Just slide a band over your wrist, step outside and enjoy long-lasting mosquito protection. If after using the bug band for some time you notice that you can no longer smell the essential oils, pop the oil capsule out of the center of the bracelet and replace it with one of the 12 included refills. Now you're set for the summer!
WARNING: Even though this product contains naturally derived ingredients, keep capsules out of reach of children. If swallowed, call poison control or a doctor immediately for treatment advice. Do not induce vomiting without being told by a medical professional. If capsule bursts and skin irritation occurs, stop use immediately and clean skin. Do not use the product if you are allergic to any of the ingredients. Avoid contact with clothing, as products may stain delicate fabrics.
PET SAFETY: Most essential oils are not safe for use on pets, especially when applied directly to their coats. Some oils are great at repelling summertime pests but are also considered highly toxic to your furry friends and are generally best avoided altogether. You may use our Bug Repellent Bracelets around your pets, but please do not use the bands or capsules ON your pets.
---
Trustpilot Reviews