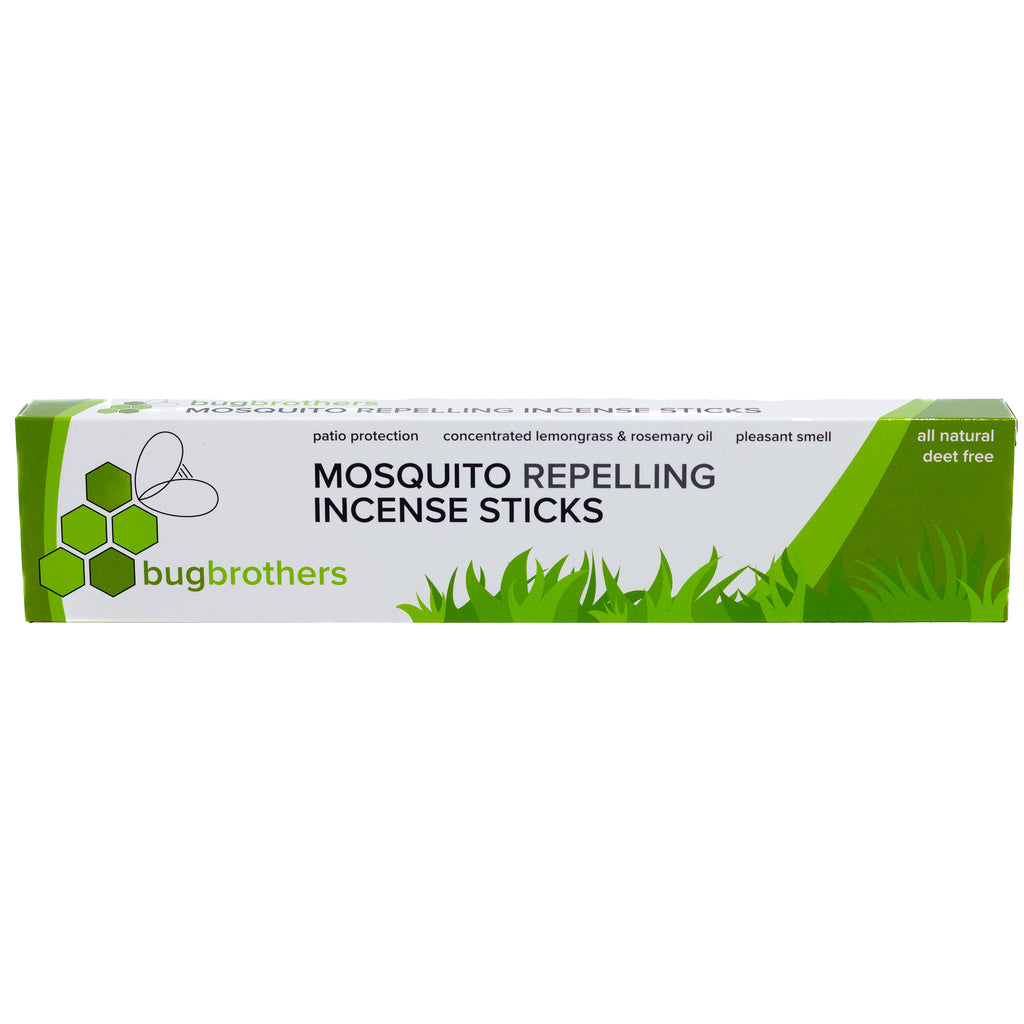 Mosquito Prevention Incense Sticks
Protect your outdoor living areas and keep mosquitoes at bay for hours at a time with our aromatic, natural essential oil scented incense sticks.
Why We Love It:
At Best Bee Brothers, we believe in holistic protection from mosquitoes. Enjoy spending quality time outside and complement our effective, naturally derived mosquito repellent mists and oils  with our all-natural Mosquito Prevention Incense Sticks. Our incense sticks are made with insect-repelling lemongrass, lemon peel and rosemary oils to drive mosquitoes out of your backyard, and out of your evening.
All-natural insect protection
Long-lasting: each incense stick burns for approximately 1.5–2 hours
Pleasant, essential oil based scent organic
Ten incense sticks per package (each stick is roughly 10 inches long)
Tips for Best Use:
To use your Mosquito Prevention Incense Sticks, simply place an incense stick in a fire-resistant receptacle (glass mason jars work well), light the end, and burn. For best results, place the lit incense low to the ground to protect feet and ankles from mosquitoes and to allow the smoke to drift upward. If using more than one at a time, place each stick 10–12 feet apart for greater coverage and protection.
---
Trustpilot Reviews