• About Carpenter Bees • Bug Facts • Hornets • Wasps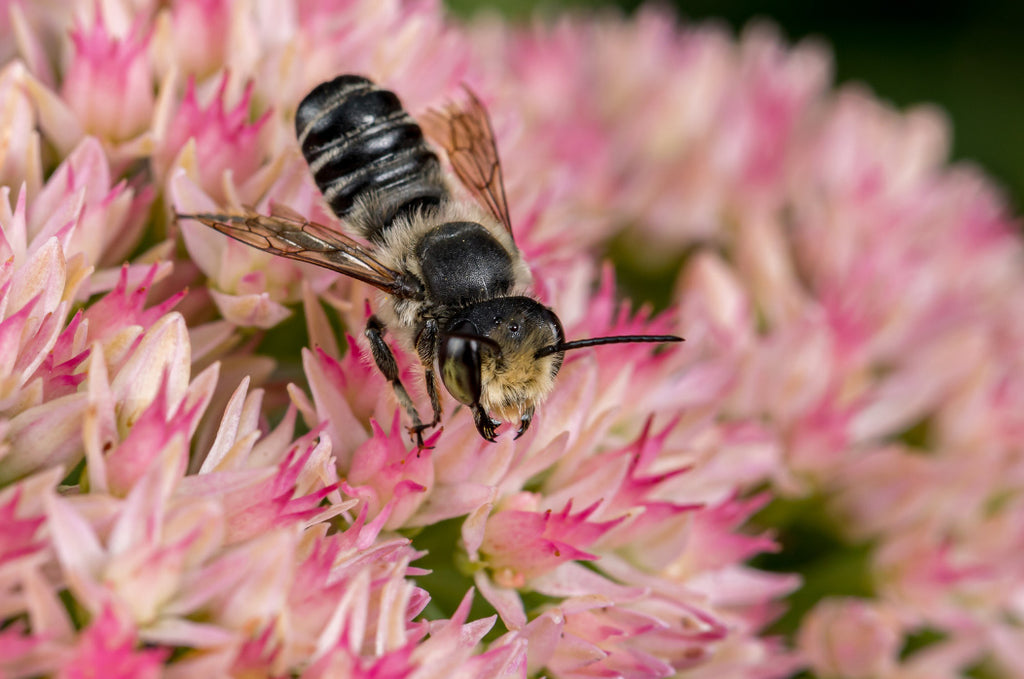 From carpenter bees around your cabin to mason bees, honey bees, wasps, and more, Best Bee Brothers has you covered. Learn to ID and address stings effectively!
---
• About Carpenter Bees • Bug Facts • Hornets • Mason Bees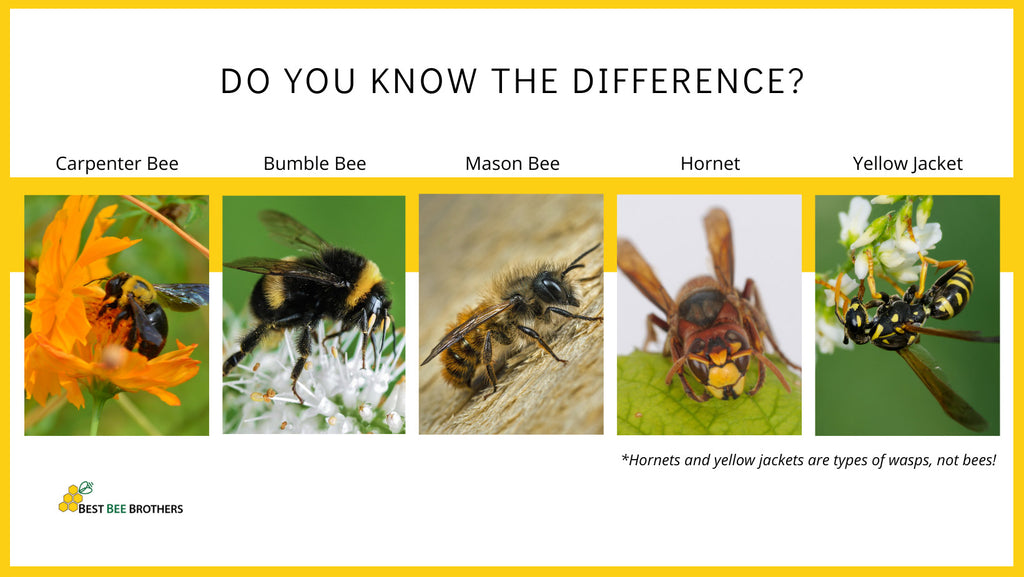 Is it a mason bee, carpenter bee or wasp? Our handy guide will help you know friend from foe. Learn what benefits or risks each creature brings and what to do about them if you notice them on your property.
---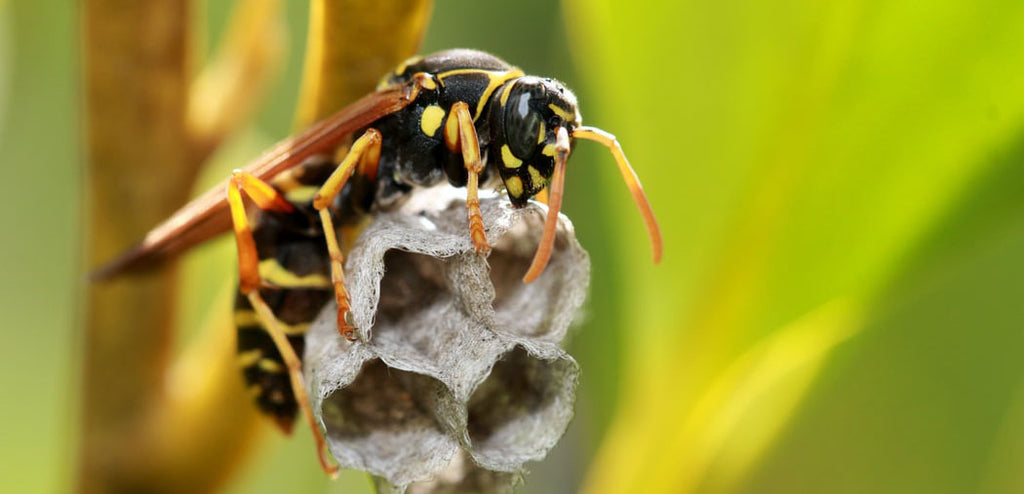 One question we get all the time is how to tell the difference between wasps and hornets. All hornets are wasps, but not all wasps are hornets. In that sense, the term "wasp" refers to a broader category of the Vespidae scientific family. In the US the most common species of social wasps you're likely to encounter are yellow jackets, hornets and paper wasps. Note: Social wasps are different from solitary wasps (great black wasp). We don't discuss solitary wasps here. At a glance, paper wasps, hornets and yellow jackets may look and act very similarly. They can all be...