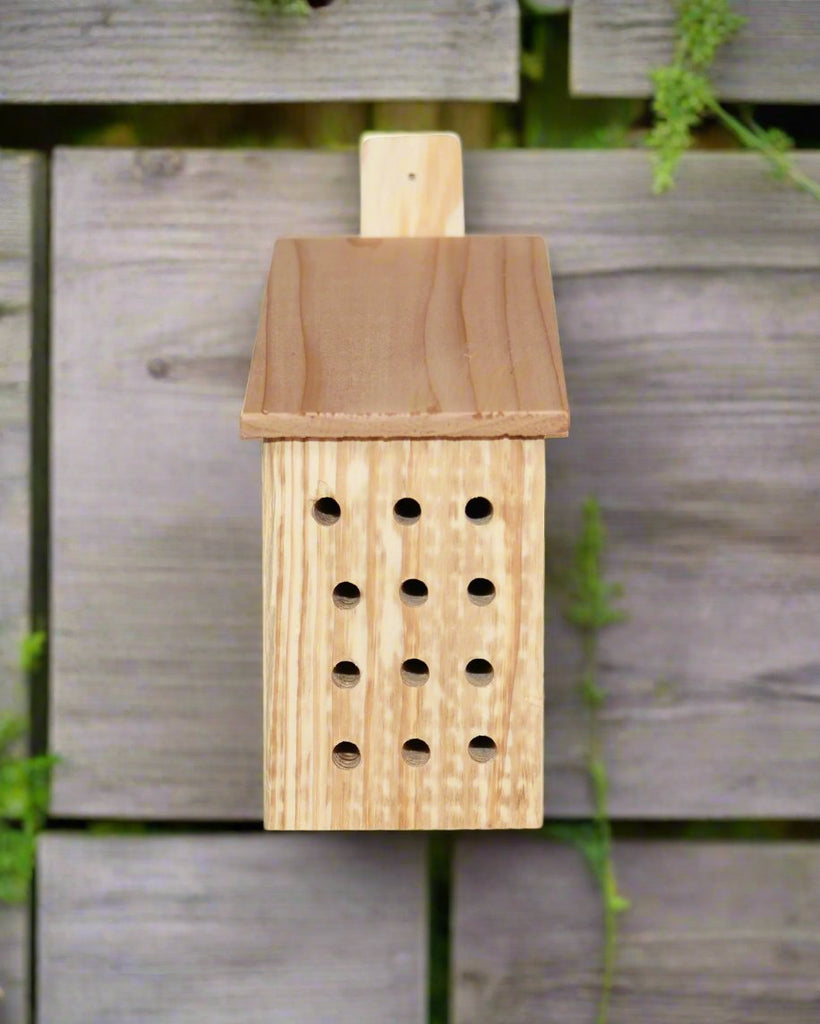 Slanted Roof Mason Bee Home
Attract beneficial mason bees to your garden this season with our modern-looking mason bee home.
Why We Love It:
Bumblebees may be the rock stars of the bee world, but there's an up-and-coming underdog that we think you should know about: mason bees. These small, solitary bees rely on crevices and existing holes to make their nests. Unlike their destructive cousin the carpenter bee, mason bees do not have the ability to drill through wood and are therefore generally harmless to homeowners. Plus, they are gentle creatures, welcomed by gardeners for their well-known pollination capabilities. To that, we say: the more the merrier! Our Slanted Roof Mason Bee Home features a clean, contemporary look and is large enough to accommodate not one, two or three mason bees, but twelve!
Includes back mounting bracket for easy installation
Made of soft pine wood
Size: 7.5" H x 5.5" L x 4" W
How to Hang It:
Each Slanted Roof Mason Bee Home includes a back mounting bracket for easy installation. When temperatures consistently reach about 55 degrees Fahrenheit, simply attach the bee home to a structure or tree near your garden, and voila! You've got yourself a fully functioning mason bee ecosystem.
Helpful Blog Posts and Videos:
---
Trustpilot Reviews