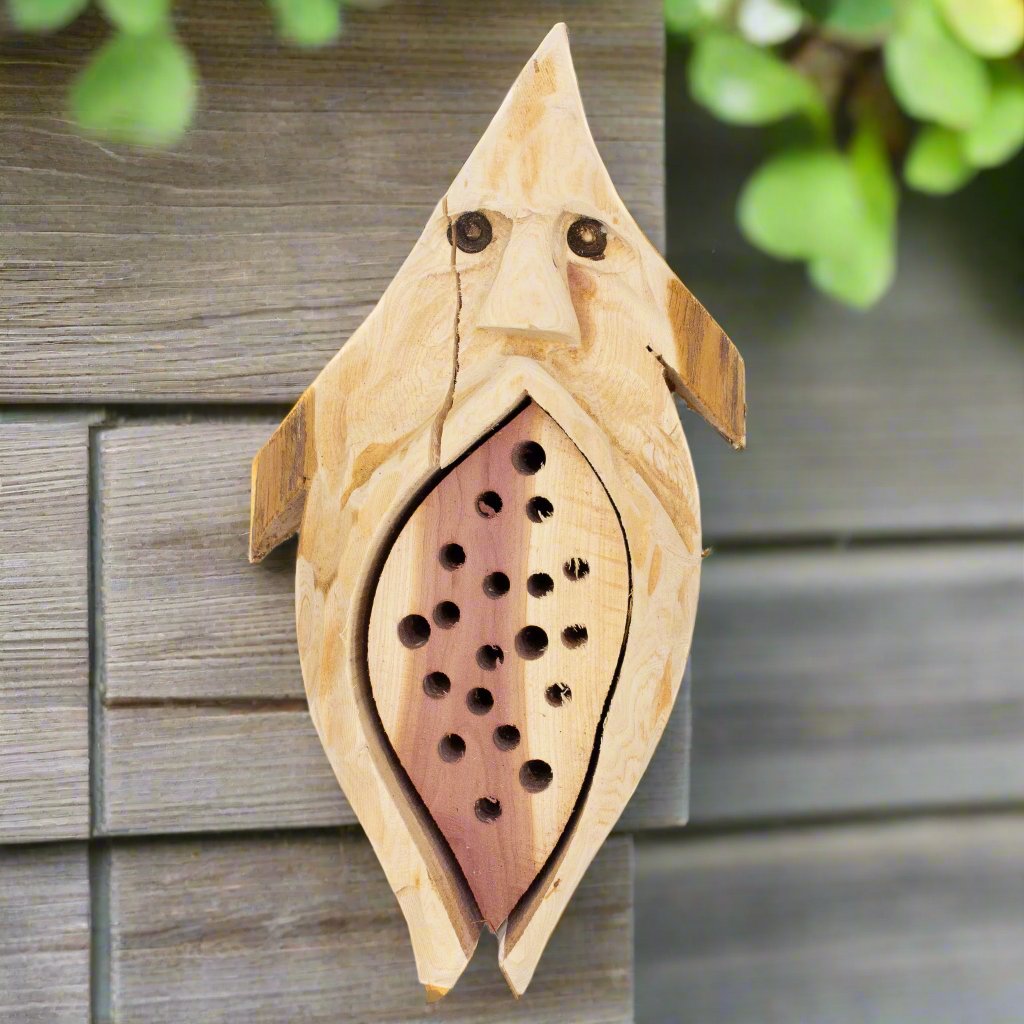 Hanging Carved Face Bee Lodge
Similar to our Bee Lodge, the Best Bee Brothers Hanging Carved Face Bee Lodge offers all of the benefits of the original solitary bee house, but with a whimsical look!
The lodge is designed to attract solitary bees, such as mason and carpenter bees. Instead of carpenter bees nesting and destroying your home, this lodge will lure the bees away from your home and to your surrounding garden area. The lodges encourage mason bees to pollinate your beautiful garden and ignoring your home. The Carved Bee Lodge provides both a win for the environment and your home!
Product Specifics:
Handmade and exact dimensions range from

Height: 10 - 14"

Width: 4 - 7"

Depth: 3 - 6"

Weight: approximately 4 lb.

Includes back mounted hook

Hanging or mounting is required
---
Trustpilot Reviews
---